"Everyone needs help some time. Who is going to listen to that little girl in the village that has no parents? Who will listen to that little boy in the slum that sees no way out? We are here because someone chose to listen and care. Now, we teach our siblings that there is always someone to listen.
Our psychology department has well-trained psychologists and counselors that help enrolled families deal with the mental health impact of socio-economic challenges in the slums and countryside. Many of our enrolled clients struggle with poverty, past trauma, various forms of violence, loss and various forms of life experiences that take a major toll on their health.
Beginning our journey of mental health helps each client understand that there is hope no matter how bleak the current situation may be. We help each other find the way to the light. After all, isn't that what life is about?"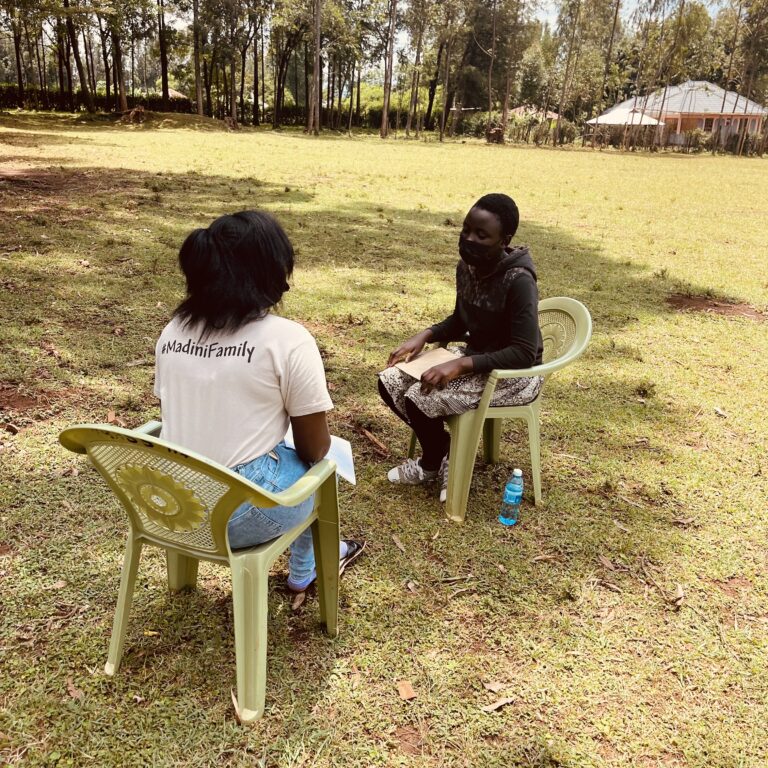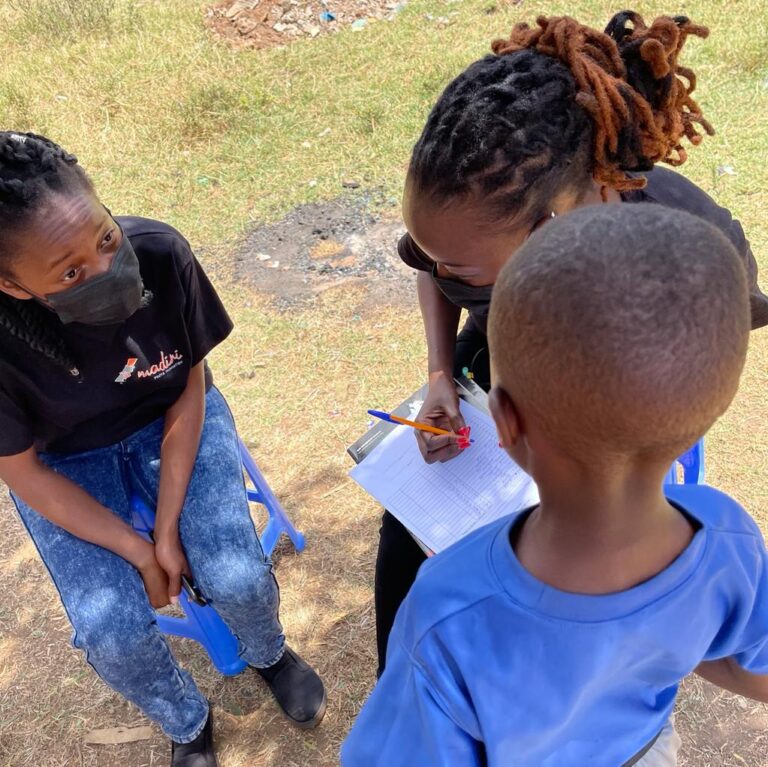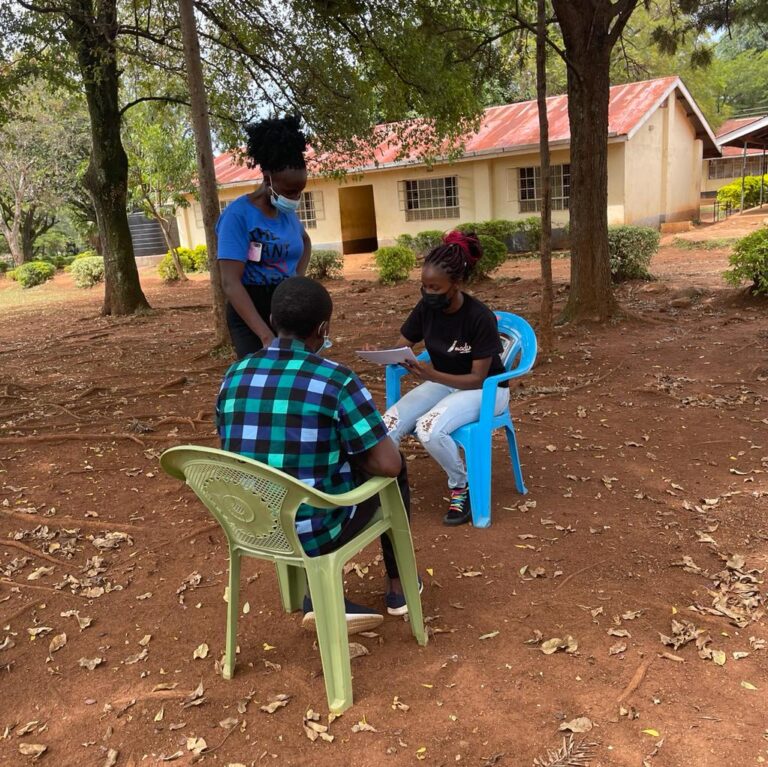 At Madini, every child that joins us is taught about their value and purpose in this life. Through our social work and psychology programs, we strive to get each child and family to a point where they can achieve financial independence and self-actualization.
Madini enrolls students into the various scholarship programs; high school, college and university. As the students work towards academic excellence, their guardians are trained on various skills and provided with feeding programs to help achieve economic independence.
Just like the madini (precious stones), each of our children is unique. The challenges endured and difficulties yet to be faced can be used as an opportunity to strive for more in this life.
In this family, we do not give up.
Welcome to the Madini Family
~Agolla Aloo (Founder)
Our siblings come to us with a lot of mental health baggage from where they have been and challenges they face daily; hunger, abuse, loss and grief, self-esteem issues, the list is endless.
It is our responsibility to hold their hand and be a source of hope and guidance as they unpack and heal from the past in readiness for the endless possibilities ahead.
Our counseling services are provided individually and in groups with professions in:
Child and adolescent therapy
Family counselling
Addiction therapy Etc.
"Mamangu alishinda akiongezea viraka. Mwishowe nilichoka kuchekelewa, nikaamua heri nijitafutie huko nje."
[my mother kept adding patches to my uniform. In the end I got tired of being laughed at, I decided to go fend for myself on the streets]
Did you know that a torn uniform could be the end to a child's dreams?
Our Academic Support Program has since grown into one of the most successful, catering to thousands of children across the country annually.
We strive to not only provide the school fees but to ensure every child has the uniforms, stationery and resources to ensure a decent learning environment. This goes a long way in rebuilding the self-esteem of our young ones and reminding them that their value does not diminish because of their circumstances. It ensures a continuation of education without ridicule due to the lack of basic needs.
Share the experiences......
Follow our daily activities on Instagram Facebook and Tiktok at MADINI YOUTH FOUNDATION
Madini Skills Training Programs
We pride ourselves in doing more than just studying. In the Kenyan job market right now, it is vital to have not only formal employment but also a means to earn extra income. Our high school and college siblings go through training on various hands-on activities that can translate into small businesses.
Some of these include; beadwork, making earrings, bags, sneaker artwork, farming, mat-making, cooking and other activities.
As the cost of living rises, we hope for the attainment of financial independence for every child we raise.
We believe in having a side-hustle even as we build our respective careers.